We often come across a lot of objects in our surrounding. Whether we travel or not, we see different kinds of vehicles, like Bus, Automobiles, Vans, Metro Rails and things alike, regularly. But do we ever think about the material it is made up of? Well, most of us tend to ignore it.
Aluminium Composite Panels produced out of Aluminium sheets are a valuable resource to modern industry. Aluminium Composite Panels are extensively used as cladding materials for both internal and external building structures. But these innovative panels can be used in many forms such as partitions, signages, banners, false ceilings, machine coverings and to hide electronics and cables. Moreover, these Aluminium Panels can be of great use to vehicles like cars, ships, boats, vans, trains and buses. Let us have a look at how ACPs are useful in different kinds of vehicles.
Mobile Vans and Buses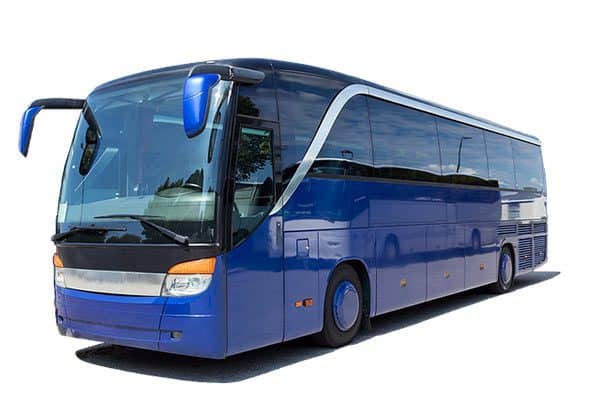 These lightweight cladding materials serve efficient for designing Mobile Vans and Buses. These sandwich panels act as heat retainers when used inside vans or buses. It also makes the vehicle light but robust.
Ships and Boats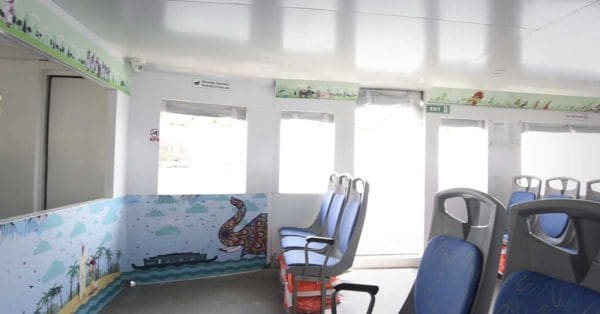 Aditya – India's First Solar Powered Ferry
An ACP's light-weight property makes it an ideal match for building ships and boats. ACP's are used in ships, fast ferries, yachts since many years. It's easy fabrication and flexibility allows its application on balconies, floors, ceilings, wall coverings furniture in ships, yachts, ferries, etc. It is also used as a protection for the ship's casing.
Trains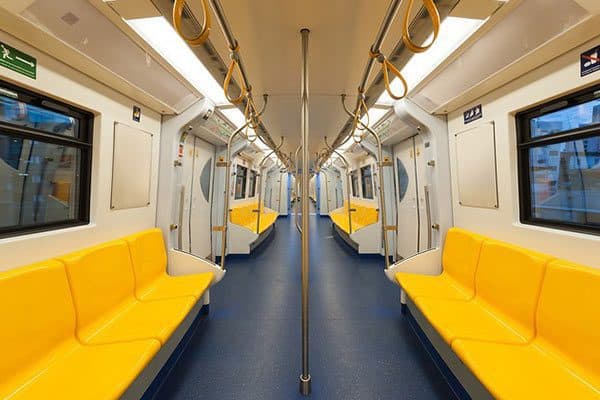 ACPs in trains are used in the form of Cabin walls, floor plating and in a number of ways. The various benefits of ACPs like lightweight, weather resistant, high rigidity, no toxic fumes, fire retardant, and high flexibility makes it an advantageous product for manufacturing components of Train as compared to other vehicles.
Helicopters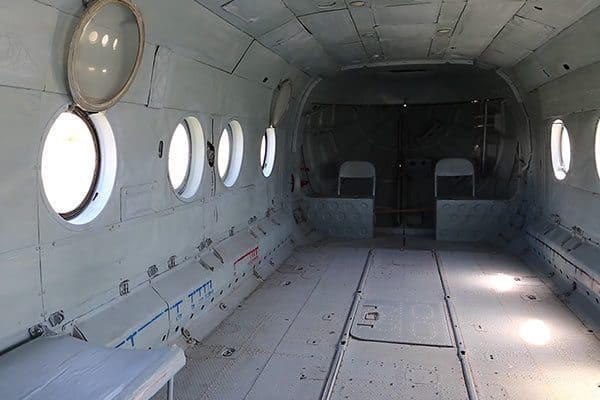 The structure of a helicopter is more likely to be made up of Aluminium composite panels to ensure higher performance. Although materials like stainless steel or titanium are used in areas subject to heat or higher stress. However, to facilitate the bending during the manufacturing process, Aluminium Composite Panels can be used in the inside wall panelling of a helicopter.
Source: http://www.madehow.com/Volume-1/Helicopter.html
Apart from vehicles, Aluminium Composite Panels have many modern and rare uses in the interiors of a building, which many of us may not be aware of.
Wall Claddings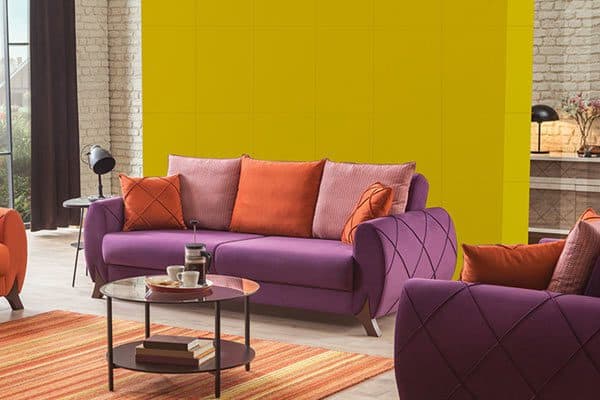 Shade used here AD-12 Yellow
Aluminium Composite Panels can be used extensively for cladding the interior walls and to enhance the beauty of the rooms. The Aluminium composite panels cladded walls of a room, not only augments the beauty of the room but also gives an extravagant look. These wall cladding materials made out of Aluminium Composite Panels gives a metal finish to the walls, adding to the trendiness of Interior decor and making the interiors look like a metallic designer wall panel.
Partitions
Partitions are used to make ample use of space in a room. Owing to the easy handling and low maintenance, Aluminium Composite Panels are the perfect material to be used for partitions in a room. It is also cost effective than other laminates used for partitions and can be easily moved from place to place owing to its lightweight and easy handling advantage.
False Ceilings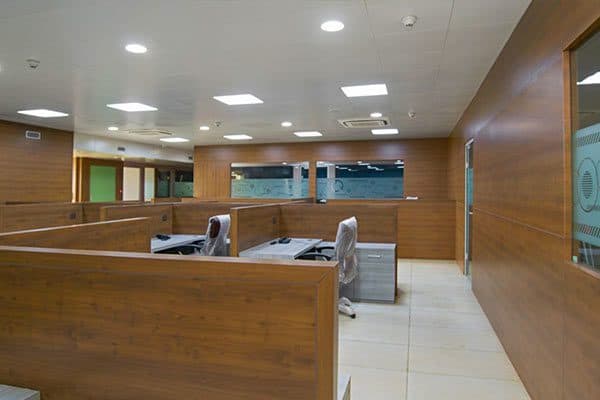 Aludecor project Urban Bank, Mehsana
 False ceilings are generally made for the purpose of keeping down the temperature of the room. However, Aluminium Composite Panels are made out of polyethylene core which helps to cool down the temperature of the room along with augmenting the beauty of the room. Compared to other materials used for false ceilings, Aluminium Composite Panels are much more durable and lighter.
Cupboards/Furniture:
Aludecor residential project in AP, Vijaywada
These cladding materials can also be used to pep up the look of your furniture. It can be used to cover the table top of your room or the cupboards to give a flattened smooth finish to your furniture. The lightweight, water-resistant, anti-corrosive properties of Aluminium Composite Panels makes it a suitable material for adding beauty to the types of furniture in a room. One can even refurbish old furniture using these composite panels.
Signages and Retail Outlets:
Aludecor project for Signage
Corporate Identity is the most crucial part of a Company. The impression or identity of a company comes from its signage. To make a signage beguiling, the design should be extraordinary and unique. ACP not only make a signage look extraordinary due to its metallic but can also give 3D look to the signage owing to its flexibility and lightweight. Moreover, Aluminium Composite Panels can also withstand extreme wind pressure and therefore it is the most convenient material for signage designing. ACP materials can also be used in exhibition stalls or retail outlets for wall panelling and showcasing materials at retail shops.