Coil Coating Process for producing pre-painted aluminium in India was started by Aludecor in the ACP category. The process used was Double Coat Double Bake process; this process has been a hallmark of the quality Aludecor stands for.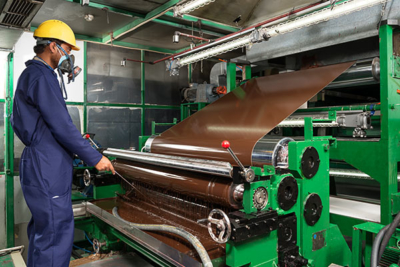 Double Coat Double Bake process means that on a single run we can have the base coat and the top coat.
This is not only a faster process but it also gives a better product with no environmental impact. Better product because the primer (base coat) isn't dried up or baked completely, which ensures the perfect bond with the top coat. In a single coat single bake process, we have to completely bake the primer which doesn't allow proper bonding with the top coat and is only good for Simple Polyester Coating. No environmental impact is there as the VOCs from the solvents used in the paint is destroyed 99% without polluting the atmosphere.
The Double Coat Double Bake Line allows Aludecor to come up with varied designs and textures, thus allowing the company to have the widest range of ACPs in the country. It also allows us to coat different alloys of aluminium to be used in the manufacturing of ACP. The biggest advantage of Aludecor is the use of steel rollers in the coating line which gives a better paint compaction and sustainability.
We have the double coat double bake line since 2006, which makes us the most experienced coaters of Aluminium today in the Indian ACP market. This not only allows us to offer new designs to the Architectural fraternity but also helps us in setting the benchmarks for the market. We follow the ECCA/AAMA defined processes for coil coating, enabling Aludecor to adhere to the most stringent quality standards. Also, we are the preferred coaters for Becker, PPG, Akzonobel and Nippon Paints.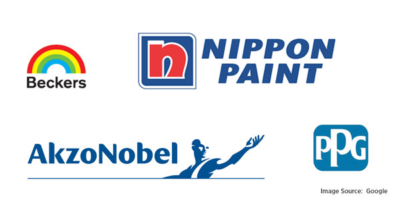 To evaluate the coating process and the raw materials used, we have all the available resources. Starting from the Accelerated Weather Meter and Salt Spray Tester – which evaluates long duration sustainability – to all the necessary equipment to check the mechanical and chemical behaviour of the pre-painted aluminium coils processed by our double coat double bake line, Aludecor uses every possible methodology to assure the best possible quality assurance.