Inspiring interiors and perfection in the blend of design & ambience create the right impact. If we have hallways, we can design dreamy gateways that will lead to lovely spaces. The trend of looking beyond wood and marble in interior designs, is slowly catching on. Aluminium Composite Panels are rapidly making way into interior & exterior designing both for the modernist appeals it imparts to a design and for technical advantages like flexibility and faster installation.
This hallway has been designed to create a soulful & calm passageway with Aludecor's Timber series ACP. The perfect wooden appearance is achieved by ACPs.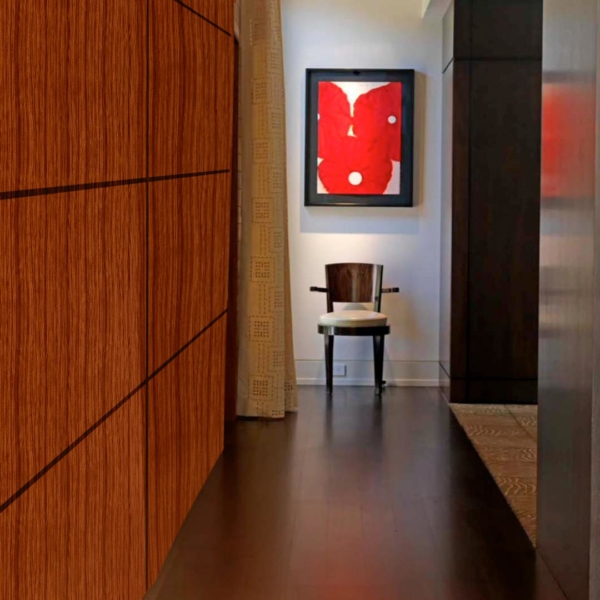 Shade used TR-12 Cherry Cherry
A soothing ambience of cream coloured walls is interestingly contrasted with Aludecor's ACP of Pedra series that projects the aesthetics of conventional stone cladding. This long hallway is elegantly designed to give it a light-dark appearance.
Shade used ST – 21, Armani Cappuccino
This modern office corridor is worth adoring. This hallway decorated with Aludecor's ACP of Cortina series (Beige) gives a bold and glamorous vibe by complementing the lighted installation where the hallway turns into another passageway.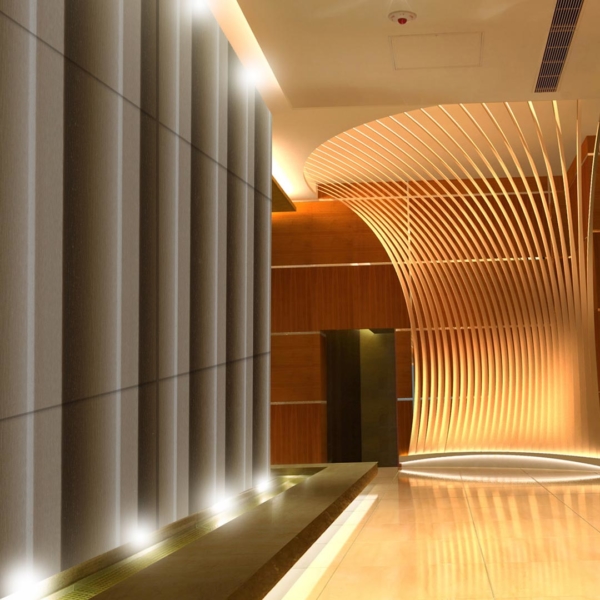 Glass sliders on one side and Aludecor's Timber series ACP on another, effects a chic hallway here. An elegantly crafted decoration of this passage may leave a lasting impression on passers-by.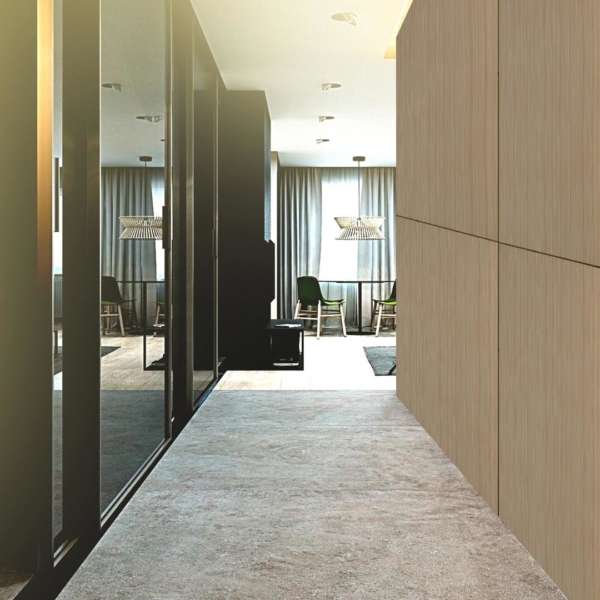 Shade used TI – 19 Mellow Maple
Here the walls & pillars are perfectly furbished with a marble finish that shines and reflects. Achieve this look for your hallway with Aludecor's Pedra Series. Since our Pedra series comes with the intrinsic advantages of ACPs like lightweight and flexibility, it provides the design edge for applications where the use of marble is not practical or technically difficult.
ST – 27, Rosso Opaco for Pillars & ST – 01, Chianti Beige for Horizontal panels
Aluminium composite panels are easier to install and are almost maintainance free. Aludecor offers a range of designs & textures in ACPs, which are flexible, recyclable and lead-free. Our Timber series has beautiful woody designs and rare prints that replace wood without replacing its aesthetics. Our Pedra series is a lighter and more flexible replacement of natural stones. Stones not only add to a structure's cost but also to its weight. The installation hassles are reduced by our ACPs without any compromise on the elegance of natural stones' shine & finish. Aludecor's Cortina series is a range of 3D designs, which is also a first in India. ACPs are also available in FR (fire-retardant) category.