If you are bored looking at the interiors of your house or business and is planning a complete redesigning of the same, we can help you suggest some of the splendid designing options that'll not only revamp the monotonous look of your spaces but also impress your guests.
The top-tier interior design work includes enhancing the walls of your residential or commercial spaces majorly. Usually, we always relate wall decoration with either paints or colourful stickers. This time let us create something very different yet super attractive and stupendous.
Do you know that ACPs can be used as an uber-creative element even for your interior designing options? Well, you can create magnificent wall panel textures with the aluminium composite panels that will not only impart ecstasy to your space but also last long, really long. Now, give your home or office interiors the touch of stone, rustic, wooden, and sand texture with Aludecor stone-finish, matte-finish, wood-like, and sand-finish ACPs. Even you can impart a 3D look or a glass look to the walls.
The looks that you can create with Aludecor Aluminium Composite Panels:
Modern-style wall textures: Create a sophisticated look with Mirror series or Gloz series Aludecor ACPs that will employ a sense of simplicity and uncluttered look.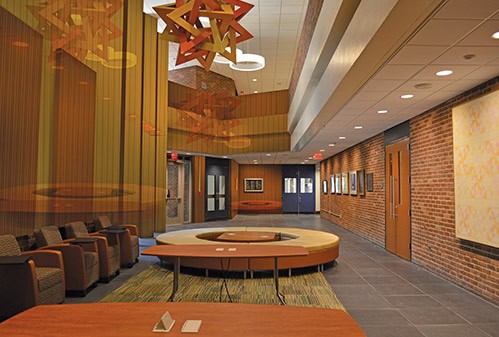 Contemporary-style wall textures: Aludecor 3D-finish ACPs are an ideal choice to create a classy, yet-so-different, fluid and a contemporary, fussy-free look for your offices.
Artisan-style wall textures: Rustic-series and stone-finish (Pedra) ACPs can add a touch of ruggedness to your spaces. It can provide an inspirational look of raw, unfinished elements of nature.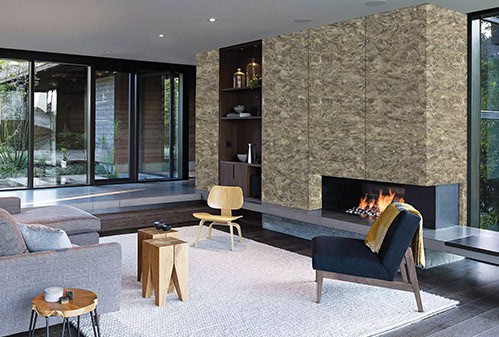 Coastal/Hampton-style wall textures: Coastal or Hampton style interior is inspired by the exotic beachside look of the US that will provide a relaxed and comfortable environ. Aludecor sand-series ACPs are an ideal choice to update your spaces with this style.
French Country-style wall textures: Warm, earthy colours and ornamental wooden design is the key element of French Country-style interiors. Aludecor Timber-series ACP fits the best in this style of interior designing. Besides the wood-like ACPs, stone-finish ACPs can also be used to update the home or office interiors in this style.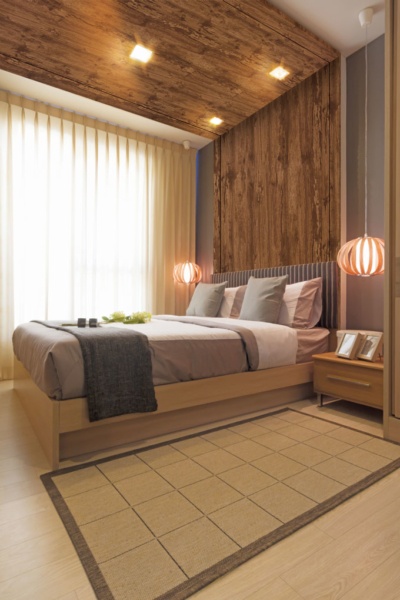 Mid-Century style wall textures: This is the throwback design style of the mid-1900s, between 1950s and 60s. This is a mix of retro nostalgia combining organic and metallic elements. The use of Aludecor Copper and Zinc composite panels on the walls can magically create that vintage look maintaining a subtle element of minimalism.
Whichever style you choose from, Aludecor ACPs can make both your residential and commercial spaces beautiful thereby adding a personalized touch. Flaunt your style by remodelling the old interiors today!
Download e-catalogues from here.