The magic of mirrors has intrigued us all since childhood. From the pages of fairy tales to contemporary 21st century architecture, the mirror has never really gone out of fashion.
While we grew up reading stories about a villainous step-mother using the mirror to reaffirm her unmatched beauty to Alice taking a trip to the Wonderland using the mirror as a portal between the two worlds, we somewhat started believing in the magic. And with time, we created some.
The world of architecture has seen a steady rise in experimentation with the mirror in the last 5 years. From mirrored architecture to installations- mirror art has evolved by leaps and bounds. The pristine, reflective buildings and installations seamlessly blend into their surroundings and dramatically transform a space.
Let us take a look at a few awe-inspiring mirror art installations worldwide:
Rainbow Lights in 19th century church in North Lincolnshire, UK:
A stunning illustration of mirror magic can be found in the former 19th century church in North Lincolnshire, UK that has converted into a community arts center in the recent past. Conceived by artist Liz West, over 700 coloured acrylic mirrors have been installed at different heights on the ground. A light source makes the circular mirrors project coloured light up into the ceiling and columns, painting the church interior into rainbow hues.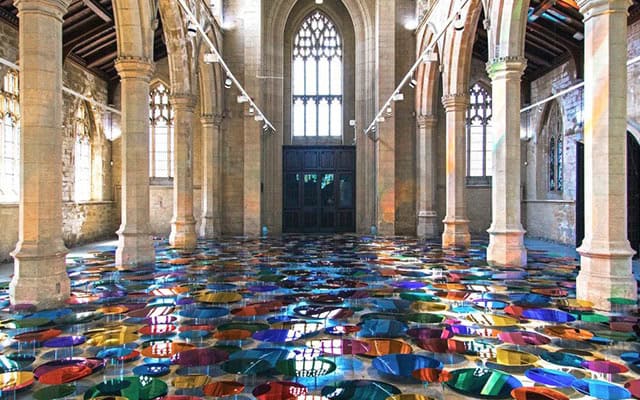 Maze of Mirrors at Hyde Park, Sydney:
One has to carefully navigate through the maze full of mirrors in Sydney's Hyde Park. Architecture firm Out of the Dark installed 81 reflective mirrored columns at the park as an immersive installation. The mirrored posts reflect the surrounding urban landscape like a kaleidoscope.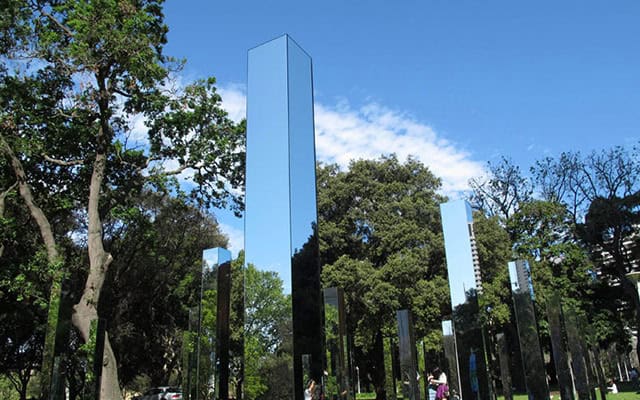 Mirrored Landscapes:
In a large scale mirror series called A Moment's Reflection by Cody William Smith, portions of natural surroundings are scooped out and pasted on top of the same landscape. The mirrors serve as a window to provide a unique perspective on the same place.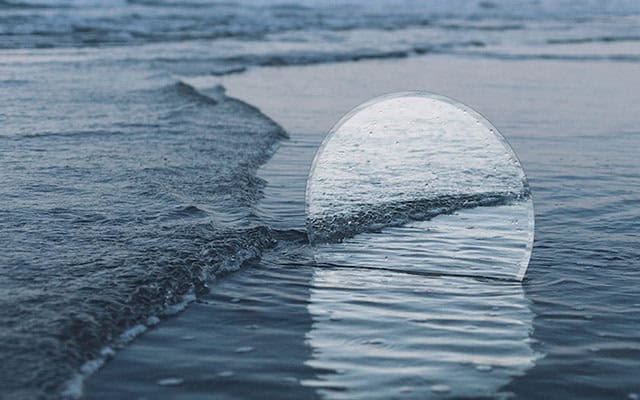 Transparent Desert Cabin in California:
A deserted desert shack in California has been transformed into a beautiful mirror installation art by American artist Phillip K Smith III. This 70year-old homesteader shack interacts with the landscape in mind-bending ways and the structure seems to vanish partially.
Infinity Mirrored Rooms, Japan:
Japanese artist Yayoi Kusama's exhibit Infinity Mirrored Room has been designed with multi-coloured LED lights in a totally reflective room to give the viewers a feel of the outer space.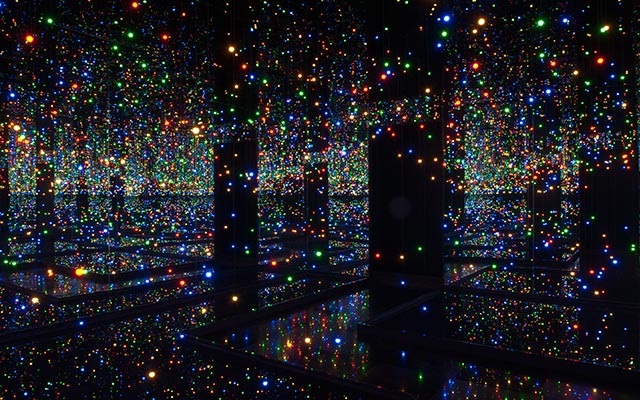 Sources: dezeen.com, Pinterest, weburbanist.com, inhabitat.com