Mirror has charmed its way into the interiors since time immemorial. Using mirrors to liven up the interior spaces has never been a passé since then. With time, its application has been hugely experimented with, thus paving the way for many architectural masterpieces.
This versatile material can be used in myriads of ways to add light and depth to the room interiors. Mirrors possess a unique ability to reflect and highlight views, creating a dramatic effect.
Creatively used as wall claddings, mirrors impart an illusion of space. Apart from visually expanding a room, mirrors also brighten it up and become an additional source of lighting.
A mirror wall cladding in Entrance Hall
From statement objects to décor elements, mirrors can transform a plethora of unique creative visions into reality. Sometimes it is an amalgamation of all. Take, for example, a piece of furniture where the use of mirror enhances the aesthetics, as well as, imparts an illusion of space.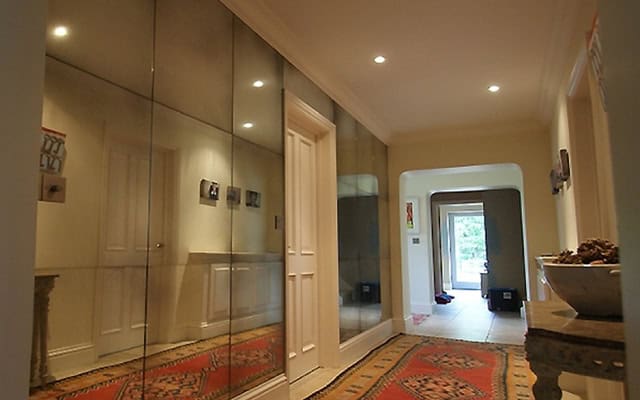 Mirrors in Bedroom
The application is not just restricted to washrooms, drawing rooms and bedrooms. Mirror has also found its way into kitchens as well.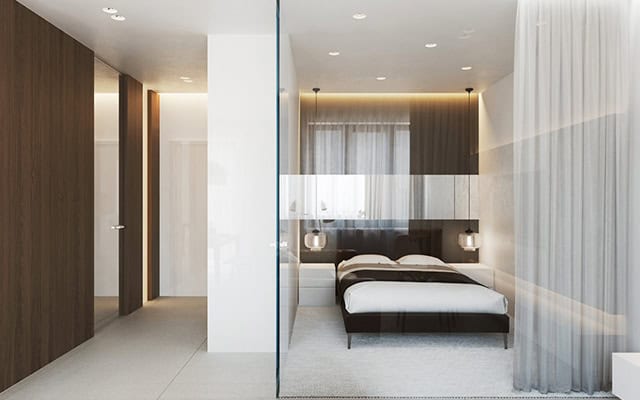 The mosaic backsplash of antiqued mirrors in the Kitchen
Government projects worldwide have embraced mirrored interiors too! The New German Parliament at Reichstag stands testimony to the fact. Clad in clear glass, the helical ramp along the outer edges of the space helps define the dome-shaped volume and leads to an observation deck that gives a panoramic view of the surrounding Berlin cityscape. An inverted cone of mirrored panels in the center of the dome reflects daylight and also aids ventilation in the building.
The New German Parliament, Reichstag
Having adorned the walls as art objects, wall claddings, and furniture, mirrors have also found its way to beautify false ceilings.
Mirrored False Ceiling
From classy to contemporary interiors, mirror remains one of the top choices for architects worldwide. And now we know, why.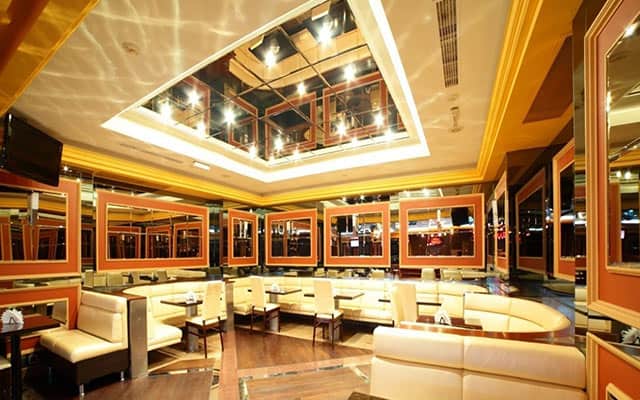 Sources: interiorish.com, archdaily.com, interiorsbysteveng.com, houseofoak.co.uk, remodelista.com