An Old-Fashioned Eatery Upgraded to a Mod-Looking Restaurant.
Besides its finger-licking food, some of the other important things we all expect from a restaurant are an attractive look, a good locality and hygienic environment of course. Moti Mahal scores the best in all the parameters mentioned above. It is one of the innovative hotels in Deoghar situated in the heart of the city, beside the Rajkamal Hotel.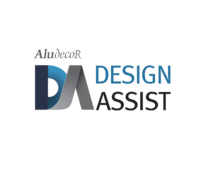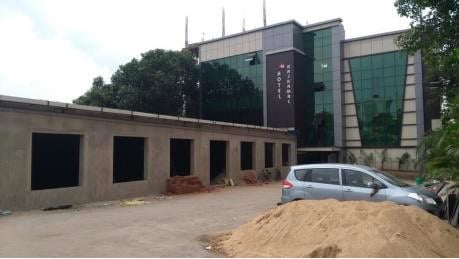 Moti Mahal (Before execution)
Moti Mahal (Proposed design)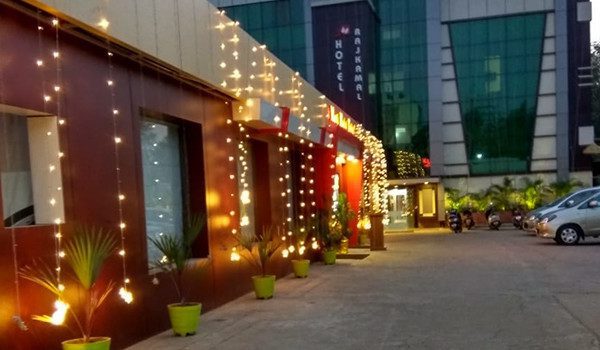 Moti Mahal (After completion)
Early Story:
Prior to its present-day look, Moti Mahal was a penny plain restaurant with a basic and usual look of an eatery. It didn't have a super visual appeal, though the quality of food was never compromised. The Client (owner) approached Aludecor's Design Assist team requesting if a contemporary look can be provided to the old-fashioned hotel.
Initial Challenges Faced by Aludecor's DA Team:
As the restaurant was not to be demolished but only renovated, the basic challenge was to design the exterior of the restaurant with the as is structure it had.
Secondly, designing the building with normal structure was not possible always, hence, determining different type/form of structure was essential maintaining the uniformity of the existing building design.
Finally, an overall revamp was needed to create a balance between the classy modern exteriors and sophisticated contemporary interiors.
Solutions Provided by Aludecor's DA Team: 
Considering all the factors that posed the basic challenges in providing a superior look to Moti Mahal, Aludecor's Design Assist team gave a gorgeous shape to the old-fashioned restaurant.
The grand entrance was designed providing it with a rectangular-box pattern.
The rectangular-box pattern was backed by a white projection in the top ceiling.
A gap between ceiling and top of projection was kept to create the cove lighting effects for an aesthetic accent of the interiors.
The MS structure was added wherever normal structures couldn't play its part.
The exterior of the building was designed with the most-attractive taper-installed ACPs.
A combination of Aludecor Timber-series and Shino-series ACPs were used to provide a naturalistic look and feel.
The DA team gave additional support by providing both the day and night view of the project for a better assessment of the design.
Result:
Moti Mahal's newly designed look was much appreciated by the Client and the it got approved without any hitch. The design was turned into reality and now Moti Mahal stands proud, welcoming the gastronomes and satisfying their palates.
Project Facts:
Name:  Moti Mahal Restaurant
Fabricator: Pankaj Pandey (Pro Build)
Aludecor ACP sheets used: TI-01 (Mahogany Red), TI-28 (Blonde Walnut) and SH -220 (Glossy Off White).
Total Aludecor ACP installed: 2800 sq. ft.