7 waste products which are amazing building materials
This is the age of environmental awareness and constant efforts are being made towards a more sustainable future. It goes without saying that waste management is an important part of the whole process. Every year human settlements produce 1.3bn tonnes (approx.) of solid waste products. Recycling is on the rise to ensure a greener planet, well supplied with natural resources. This brings us to 7 waste products which can be effectively recycled as materials for construction.
Newspaper wood:
Originating in Norway, where over 1m tonnes of paper and cardboard are recycled every year, the wood is created by rolling up the paper and solvent-free glue to create something not dissimilar to a log, then chopping it into usable planks. The wood is then sealed to make it waterproof and flame-retardant and used to build anything which can be normally built with wood.
Image source: vij5
Nappy roofing
Special recycling plants separate out the polymers from the sanitary wastes, like diapers and pads, and these polymers can then be used to create fiber-based construction materials like the tiles in the image below.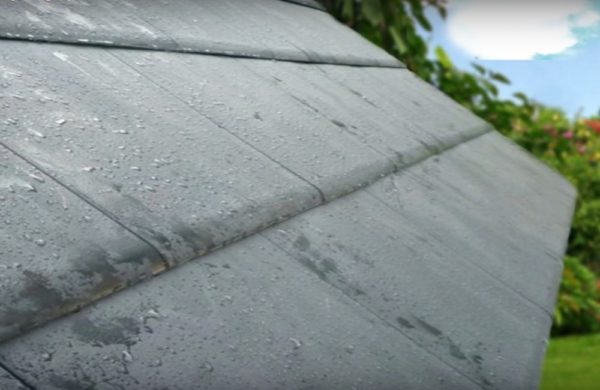 Image source: youtube
Recy blocks
These brick-like structures are made from old plastic bags, which are usually very difficult to recycle in any other way. Recycled bags or plastic packaging are placed in the heat to be moulded together into blocks. These are too lightweight to act as load-bearing walls but can be used to divide rooms or outdoor areas. Recy blocks are usually colourful and can be decorated with pressed flowers and other eco-accouterment.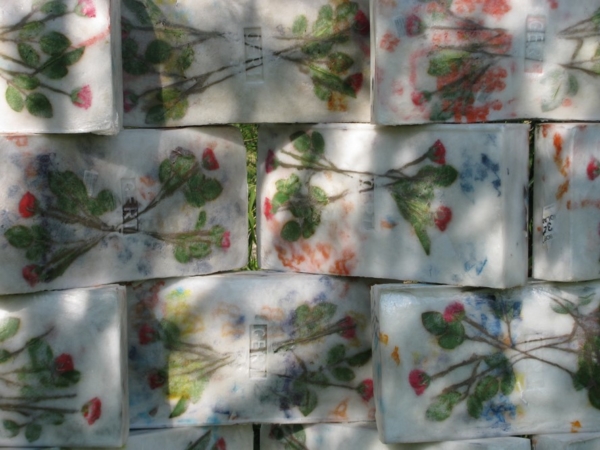 Image source: Gert de Mulder
Blood brick
Since a lot of animal blood gets wasted, especially in societies without industrialised food production systems, it can be considered as a waste product. Blood is one of the strongest bio-adhesives as it contains high levels of protein. Architectural graduate Jack Munro realized this substance could be used as a building material in underdeveloped countries. However, the controversial material is definitely a red flag for environmentalists.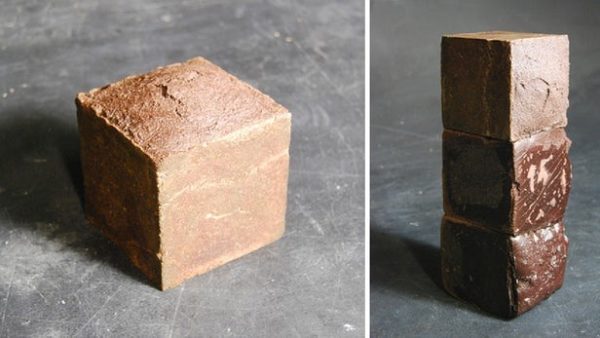 Image source: New Atlas
Bottle bricks
Lots of companies now make bottles in cuboid or other tessellated shapes, to make them easier to transport. But the practice of doing so to create construction materials actually started with beer company Heineken in the 1960s. The company landed on a new, brick-shaped design for the bottle. In Thailand, there is a 20-building temple complex that's made of more than 1.5 million Heineken and Chang beer bottles giving quite a unique look to this place of worship.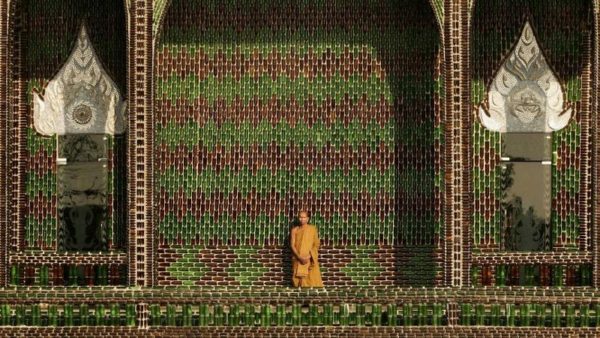 Image source: CN Traveller
Mushroom walls
Mushroom roots can be used to make mushroom based building materials that are stronger than concrete, have more insulating power than fiberglass, and are completely compostable. If placed in a mould, these organic matters grow to the desired shape within a couple of days, and can then be stopped using a hot oven. This is particularly useful because traditional insulating and packing materials tend to be non-biodegradable, or, in the case of asbestos, poisonous.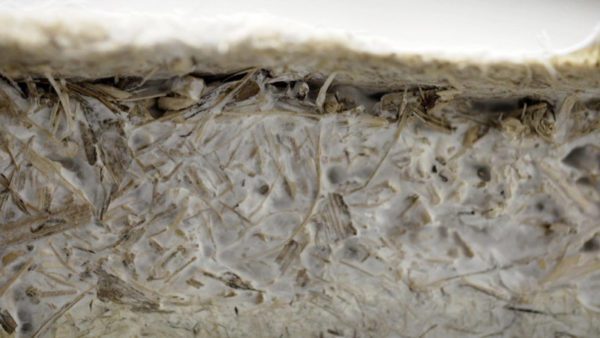 Image source: PlanetSave
Plasphalt
Plasphalt is made up of grains of plastic produced from unsorted plastic waste, which replaces the sand and gravel traditionally used in asphalt production. In testing, it was found that plasphalt roads were far less vulnerable to wear and tear than traditional asphalt, because the asphalt emulsion bonded better with the plastic than with gravel or sand.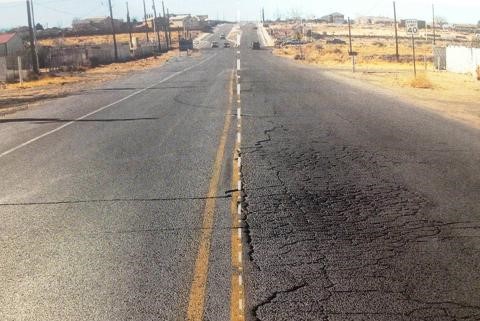 The road on the left is plasphalt, the road on the right is asphalt. Image source: TEWA
Aluminium Composite Panel or ACP sheets is a new age material that is used for building exteriors, interiors, and signage. ACPs can be bent and shaped differently and allow greater design liberty while being fully recyclable. The composite panel technology itself was a great innovation and it comes as a handy tool for architects. And Aludecor is India's foremost ACP brand, proudly associated with some of the major architectural projects all over India. Aludecor ACPs are fire retardant, recyclable and germ proof. Aludecor also manufactures environment-friendly Copper Composite Panels and Zinc Composite Panels.