#AludecorACP has become a part of the Iconic Millennium Tower of Vizag that is capable of withstanding a wind speed of over 200kmph. Designed by the CP Kukreja Architects, the superstructure Iconic Millennium Tower has been built in the wake of the devastation caused by Cyclone Hudhud in October 2014. The Aludecor ACP sheet of the shade AD-524 was specially customised by the company for this big-ticket Project.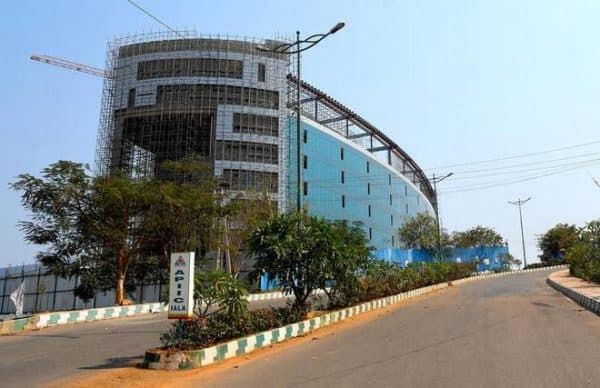 The Iconic Millennium Tower is situated at the Rushikonda Hills, facing the sea at the heart of the IT district of Vishakapatnam, Andhra Pradesh. It is built with green technologies for the Andhra Pradesh Industrial Infrastructure Corporation Limited(APIICL).
The Internet of Things enabled tower covering an area of 2, 00,000sq. ft. will soon serve the purpose of launching Vishakhapatnam as a major hub for Information Technology. The project is taken up by AP Electronics and IT Agency (APEITA), an autonomous body formed by the State government to allot facilities like plug and play spaces to start-ups, MSME investors and others mainly working in IT and financial technology.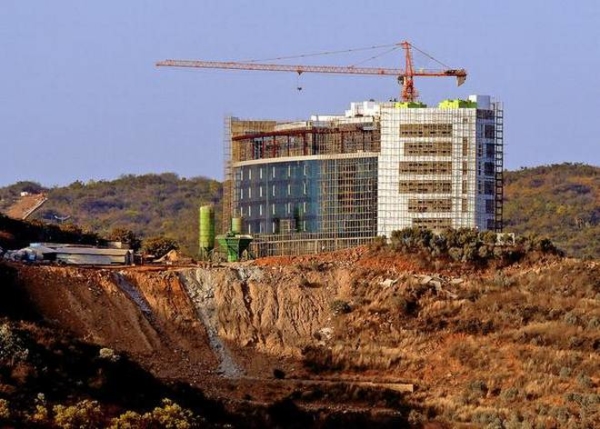 11000 sq mtrs of Aludecor ACP sheet has been used for this building.
So far Rs.85 crore has been spent on the construction of the project and it is expected to be launched by the end of summer. The inauguration of the iconic Millennium Tower promises to make Vishakhapatnam the technological capital of Navya Andhra Pradesh.
While the Millennium Tower A is built with an area of about 2 lakhs sq ft., the Tower B is built in an area of one lakh sq ft. The Tower A and Tower B are together known as the Millennium Tower. The construction of a three cellar parking space spreading over a 1.5 lakh sq ft., has been made ready.