A great business needs great branding. Because branding makes a brand stand out in the crowd. One of the key elements of branding is creating attractive signage for your business. It's not only a great way to catch the eyes of your customers but also a useful approach to creating a distinct image for a brand.
Looking at the present market scenario, a growing business depends on various branding factors. Apart from establishing an efficacious communication with your end customers, attractive signage is one of the most effective and economical forms of branding that surely leads to greater brand exposure. Good signage containing a unique logo helps to reinforce the brand, conveys information about the company and earns respect and trust of the target audience. As exterior signage is visible 24×7, it creates an exposure that is outstanding and unswerving.
Majorly, there are two kinds of signage in branding:
The exterior signage – it mainly draws people's attention and helps the brand get a good recall value.
The interior signage – it helps the client locate merchandise, promote the brand and even encourage the customers for impulsive purchase.
As signage plays a vital role in providing the first impression of your brand, choosing the right dimension for signage is an extremely important factor while building your brand image.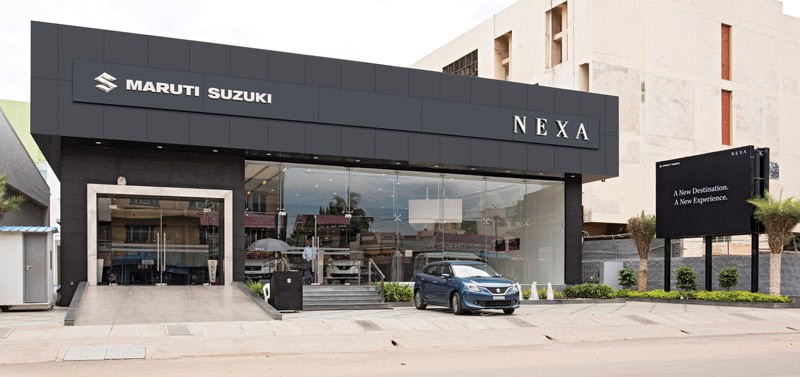 Brand exposure
Great and unique business signage breaks the clutter and makes the brand stand out. It increases brand exposure and creates a bigger opportunity for customer acquisition and frequent as well as repeated business.
Individuality
A custom business signage helps a brand create a distinctive identity.
Cost-effectiveness
It is one of the most cost-effective ways of branding strategies. Even if you have a small store, investment in high-quality signage will be worthwhile in the long run.
Year-round Advertising
Be it the exterior or interior, a great business signage work all year round.
As a leading manufacturer of ACP, Aludecor offers you a vast range of first-rate products that play a pivotal role in creating effective business signage. The world is going digital and Aludecor ACP sheets help a brand create attractive digital signage. This digital signage not only caters to the purpose of the brand but also grabs the attention of the prospective customers. Our ACP is used in making new-age LED/video walls. It provides a smart and seamless look to the entire project.