Every room has a story to tell. A beautifully done room does not only speak of the house but also the tastes, preferences and the likings of the ones living in it. Let's see a few examples of how Aludecor ACP sheets along with other elements can be used to help us live beautifully.
Let us look at some interior designs that are stylish yet functional and calming.
One can create a living room cum workspace like this. Use of small table top plants and beautiful paintings in a room can soothe the ambience of the room and give a comforting effect. Achieve natural elegance & sophistication with textures of Aludecor's Sand Series ACPs in your home interior/exterior.
A bedroom is a place of relaxation after a hard stressful day. We spend most of our leisure time at this space of the house. A wooden enclave can be used above the bedhead to keep medicines, spectacles, books and other stuff we want handy. Stripe patterns can be very soothing for bedrooms. Aludecor's Cortina series gives a 3d stripe illusion that can transform the look of a room completely. Here Cortina has been used around the bedhead to create a dreamy yet calming atmosphere.
An outdoor sitting area of a house surrounded by trees can be one's favourite haunt. One can have a sitting arrangement at the pool side of his home as well. Here we can see a wooden enclave made of Aludecor's Timber Series, enclosed in white plaster, making for a cosy party in the cradle of nature.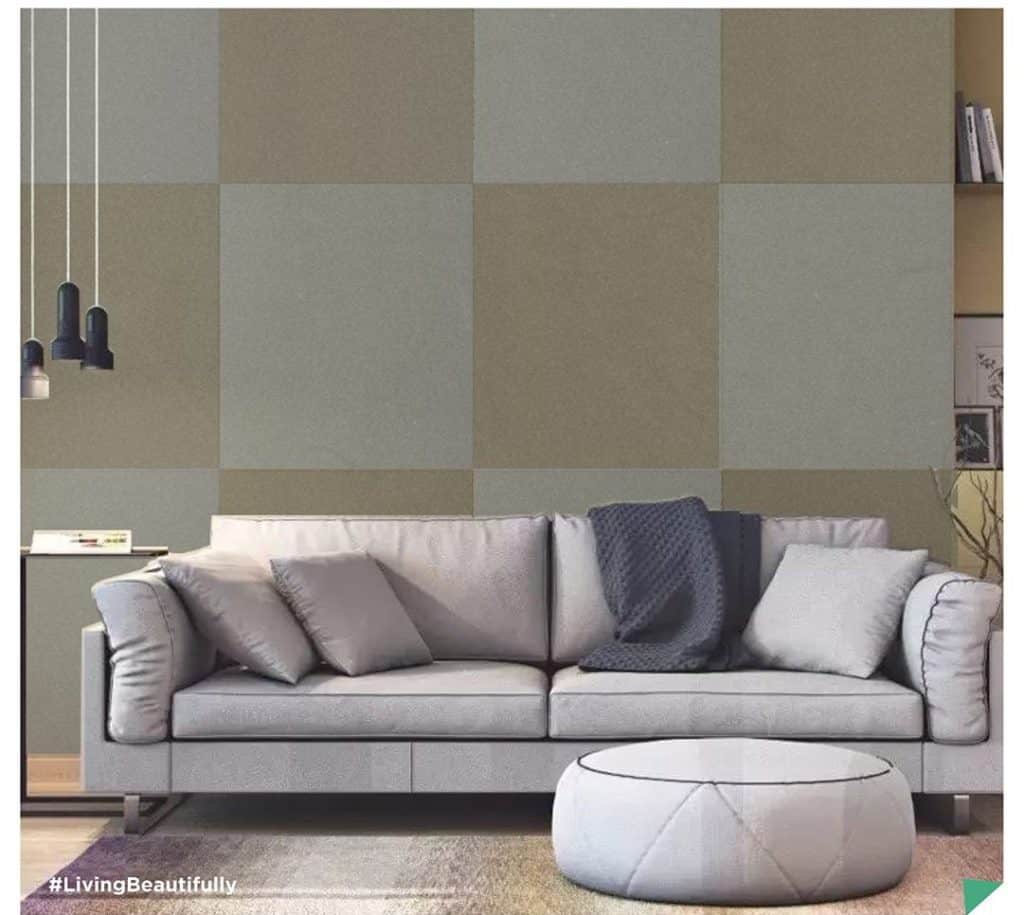 A living room wall designed with Aludecor Gloz series ACPs, can add elegance and finesse to the interiors. The use of SH-030 Glossy Champagne Silver & SH 050 Glossy Champagne Gold as an alternate wall texture is sure to elevate the mood.
While we've learnt about some interior application and decors that are functional as well as stylish, you can also have a look at our blog Explore the Beauty of Your Interiors with Black ACPs – to get some more ideas about Interior décor.