Hope Foundation started its journey in 1999 with the sole aim of bettering the lives of almost 2.5 lakh children who live in the streets of Kolkata – neglected and vulnerable to odds of the society.
They work for the all-round development of the street children by helping them with secured shelter, nutrition, education, medical facilities, and every support they need to live a better life.
The organisation works round the clock to rescue and rehabilitate thousands of street children, promising them a safe and secure future. Though their work has been extensive and critical in ensuring the rights of the underprivileged children, the members of HKF has constantly fought for it.
Besides working for the prosperity of the little, neglected souls, Hope Kolkata Foundation has also created an awareness, related to the street children, among the commoners. Now, many organisations, individuals come forward to help HKF in raising a child with all the necessary amenities he/she needs.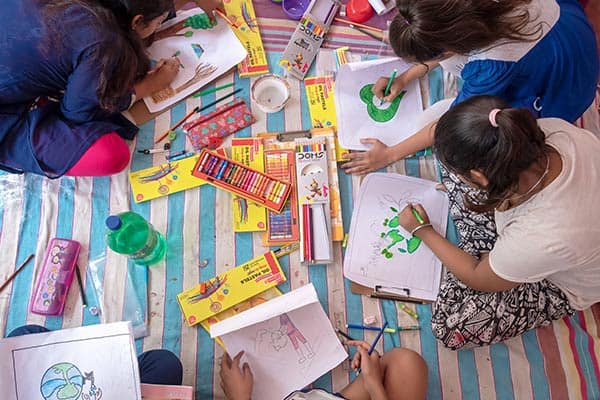 This Children's Day, Aludecor organised a drawing and painting competition for the children at Hope Kolkata Foundation. The theme, save your water save our future, addressed the global concern of water wastage and pollution. As colours are a strong form of expression, the saviours of tomorrow drew their thoughts and perspectives at HFK.
Each child was awarded a certificate and was presented with a gift. The cake cutting ceremony followed by a fun, chit-chat session was enjoyed. The innocent smiling faces assured, their day was well spent! Aludecor was delighted to host a cosy event for such lovely and bright kids who wanted to reach the pinnacle with their talent and hard work. We wish them a great future ahead. We appreciate the great work done by Hope Kolkata Foundation and wish to support them in this noble cause.